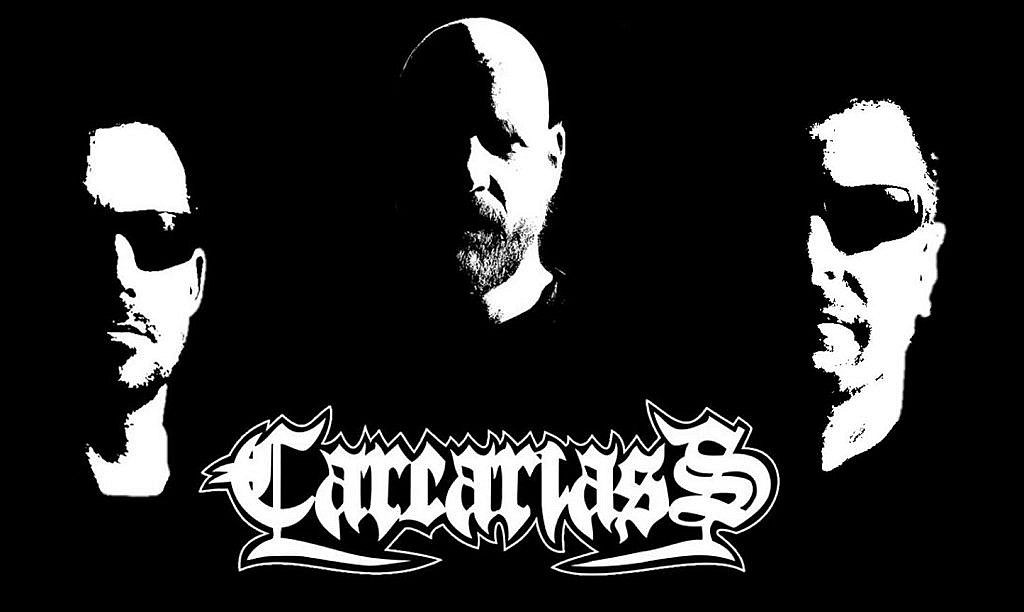 CARCARIASS is a Melodic and Technical Death Metal band from France (Besançon) and Switzerland (Geneve). The current line-up is Pascal Lanquetin (lead and rhythm guitars), Raphaël Couturier (bass and vocals) and Bertrand Simonin (drums). The name CARCARIASS comes from Carcharodon Carcharias, the Latin name of the Great White Shark. The music of CARCARIASS is very directed Instrumental going from Death Metal to Heavy Metal. There is neither politics nor religions in the CARCARIASS's lyrics.
Band releases: In 1997, first CD entitled « Hell On Earth"; In 1998, second album « Sideral Torment » on Impacts Records at the Impuls studios in Belgium (GOJIRA,…); In 2002, third album « Killing Process » on Adipocere Records (MOONSPELL, ALASTIS,…) produced at LB-LAB with Stephane Buriez (LOUDBLAST); In 2009, fourth album « E-Xtinction » on Great Dane Records (NO RETURN, MERCYLESS,…) ; In 2013, new mastering of the first two albums in a double CD called « Hell & Torment » released by Great Dane Records ;
Until 2004, the band played throughout France and Europe with international bands like Cradle of Filth (GB), Impaled Nazarene (FIN), Sadist (I), Alastis (CH), …
At the end of 2016, CARCARIASS announced his come back and participated in HELLFEST 2017, Samain Fest, Gohelle Fest, Muscadeath Fest, … and many other Festivals! The Magazine METALLIAN released a CD Compilation « Best Of CARCARIASS » and distributed it for their 100 issue! 
More Information or any questions, contact us at raphael.couturier@gmail.com